Welcome
Mayor Tom Ballistreri
NOTARY SERVICES
Free Notary Services are available at Borough Hall for all Folsom residents.

E-WASTE ORDINANCE # 06-2013
makes it illegal in the Borough of Folsom to place ANY electronic waste (computers, TV's, monitors, keyboard, etc.)curbside. You will be fined. Please stop in for a copy of the ordinance.

The Borough of Folsom is a small rural community located in Atlantic County founded in the 1700's. The Borough is approximately eight (8) square miles and has a population of 1,885. We are thirty (30) miles west of Atlantic City and thirty-three (33) miles east of Philadelphia. The Borough is accessible by land via Atlantic City Expressway and Rt 322 just off both exits.
The Borough of Folsom is a community steeped in History and renowned for its sense of family and community. It's a great place to live and raise a family. New Jersey Monthly magazine ranked Folsom as its 19th best place to live in its 2008 rankings of the "Best Places to Live" in New Jersey, Folsom is a community with a proud past and promising future. Thank you for interest in our Borough.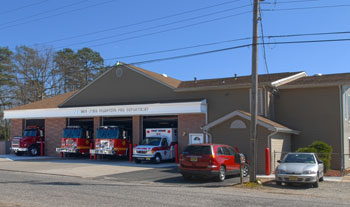 Visit the Collings Lake Fire Department Site
These photos are courtesy of Folsom resident Bill Bodine.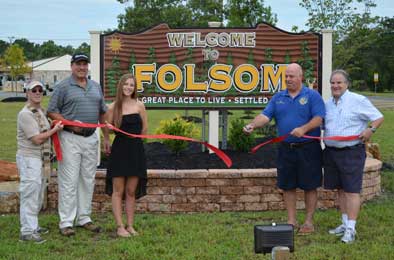 Ribbon Cutting for the "Gateway Project" pictured are: Mr. Larry Delfico (Parks & Rec Commission Member), Mr. Lou Carty with daughter Samantha, Mayor Tom Ballistreri and Councilman Ron Esposito.