GETTING OUTAGE AND WEATHER ALERTS WHEN YOU RELY ON HOME LIFE-SUPPORT EQUIPMENT
For customers who rely on electricity to power life-support equipment in their homes, our Emergency Medical Equipment Notification Program provides advance notice of scheduled outage and severe weather alerts. The best way to stay safe is by planning for
More Information
LOW INCOME ENERGY ASSISTANCE (LIHEAP) PROGRAM
This program helps low-income households with money to help pay their heating bill or some other necessity.
TO LEARN HOW TO APPLY FOR LIHEAP
HELP STOP ILLEGAL DUMPING
Please report illegal dumping
For more information
NOTARY SERVICES AVAILABLE TO FOLSOM RESIDENTS
For information please see Clerk.

SMOKE DETECTORS
Any residents needing smoke detectors, please contact Borough Hall at 561-3178.

FINANCIAL ASSISTANCE-SOUTH JERSEY GAS
For residential customers having difficulty paying their utility bills, there are financial assistance programs available to those who qualify.
South Jersey Gas encourages customers to take advantage of these financial assistance options, which are
More Information
LEAF COLLECTION
Leaf collection is now in progress. Last day for pickup will be December 15, 2017. Please have leaves at curbside free from all other yard debris.Please do not park your vehicles close to the leaves so that your leaves can be easily accessed.


Welcome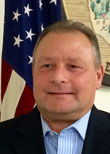 Mayor Louis DeStefano
The Borough of Folsom is a small rural community located in Atlantic County founded in the 1700's. The Borough is approximately eight (8) square miles and has a population of 1,885. We are thirty (30) miles west of Atlantic City and thirty-three (33) miles east of Philadelphia. The Borough is accessible by land via Atlantic City Expressway and Rt 322 just off both exits.
The Borough of Folsom is a community steeped in History and renowned for its sense of family and community. It's a great place to live and raise a family. New Jersey Monthly magazine ranked Folsom as its 19th best place to live in its 2008 rankings of the "Best Places to Live" in New Jersey, Folsom is a community with a proud past and promising future. Thank you for interest in our Borough.
Borough of Folsom is seeking a P/T Code Enforcement/Zoning Official. Details...
HOLIDAY SCHEDULE FOR TRASH COLLECTION
Trash will be picked up December 26, 2017 and trash & recycling on January 2, 2018
Prepare for Winter Weather Today
Atlantic City Electric Storm Page
Planning For Winder Storms ReadyAtlantic.org

Folsom is participating in a Multi-Jurisdictional Hazard Mitigation Plan. A HMP is a living document that communities use to reduce their vulnerability to hazards. To inform and engage the public and other local and regional stakeholders in the planning process, a hazard mitigation planning website has been developed and can be visited at: www.aclink.org/PDM/.
*Photo is courtesy of Folsom resident Bill Bodine.