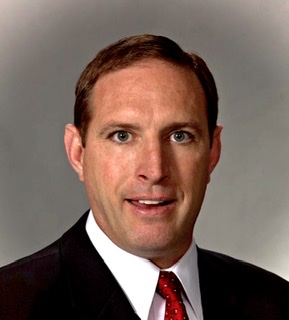 The Borough of Folsom is a community steeped in History and renowned for its sense of family and community. It's a great place to live and raise a family. New Jersey Monthly magazine ranked Folsom as one of the "Best Places to Live" in New Jersey, Folsom is a community with a proud past and promising future. Thank you for interest in our Borough.
The borough is one of 56 South Jersey municipalities that are included within the New Jersey Pinelands National Reserve, a protected natural area of unique ecology covering 1,100,000 acres (450,000 ha), that has been classified as a United States Biosphere Reserve and established by Congress in 1978 as the nation's first National Reserve. All of the borough is included in the state-designated Pinelands Area, which includes portions of Atlantic County, along with areas in Burlington, Camden, Cape May, Cumberland, Gloucester and Ocean counties.[26]

Check out our Community Garden.
Borough Announcements
SAFETY ANNOUNCEMENT: PORTABLE BASKETBALL NETS
PLEASE REMOVE ALL PORTABLE NETS FROM THE ROADSIDE AFTER USE. KINDLY REMIND CHILDREN AS CARS APPROACH TO LEAVE THE ROADWAY IMMEDIATELY FOR THE SAFETY OF ALL RESIDENTS. THE BOROUGH HAS RECEIVED NUMEROUS COMPLAINTS ON THIS ISSUE!! PLEASE STAY SAFE!!
VOLUNTEERS IN MEDICINE-FREE CLINICS OF SOUTH JERSEY
VIM IS A FREE HEALTH CLINIC FOR PEOPLE WH CANNOT AFFORD HEALTH INSURANCE. VIM IS NOT A WALK IN CLINIC; YOU MUST REGISTER. PLEASE CALL 609-867-6384 OR VISIT WWW.VIMSJ.ORG
More Information
PLEASE LICENSE YOUR PETS FOR 2020
BOROUGH HALL IS OPEN ON MONDAY EVENINGS UNTIL 7:00PM
FINANCIAL ASSISTANCE-SOUTH JERSEY GAS
For residential customers having difficulty paying their utility bills, there are financial assistance programs available to those who qualify.
South Jersey Gas encourages customers to take advantage of these financial assistance options, which are designed to help elderly, disabled or low-income residents. The programs are run by state, federal and non-profit organizations.
For a list of financial assistance programs, visit southjerseygas.com/assistanceprograms. To find out more information about South Jersey Gas payment options, Budget Billing/Equal Payment Plans or other flexible payment approaches to managing your account, call the Customer Contact Center at 888-766-9900 or visit southjerseygas.com/contactus.

More Information
LATE OFFICE HOURS:
Clerk's office is open on Monday nights until 7:00PM
SMOKE DETECTORS
THE COLLINGS LAKE FIRE DEPARTMENT HAS SMOKE DECTECTORS AVAILABLE FOR ANYONE IN NEED. PLEASE CALL THE STATION AT 561-9614
Folsom is participating in a Multi-Jurisdictional Hazard Mitigation Plan. A HMP is a living document that communities use to reduce their vulnerability to hazards. To inform and engage the public and other local and regional stakeholders in the planning process, a hazard mitigation planning website has been developed and can be visited at: www.aclink.org/PDM/.
*Photo is courtesy of Folsom resident Bill Bodine.