NOTARY SERVICES
Free Notary Services are available at Borough Hall for all Folsom residents.

TAX MAPS NOW AVAILABLE
Please visit our tax office link

FOR RESIDENTS WHO NEED HELP PAYING THEIR ULITITY BILLS.
Helpful information is available.
More Information
RESIDENTIAL E-WASTE PROGRAM
Free for residents. Drop off dates have been established starting March 14th.
More Information
EMERGENCY CONTACT INFORMATION:
Atlantic County Storm Alerts: www.readyatlantic.org
American Red Cross: (609)646-7006 or www.acredcross.org
Atantic Electric Emergency Line: 800-833-7476
South Jersey Gas (report leaks) 800-582-7060



POWER OUTAGES
REPORT ANY POWER OUTAGES OR DOWN WIRES TO 1-800-833-7476

WHERE TO GET HELP
Atlantic County Office of Emergency Mgt.-609-347-5466
Anerican Red Cross-609-646-7006
Atlantic City Electric - 800-833-7476
South Jersey Gas-888-766-9900
To report a Gas Leak-800-582-7060
Atlantic County Storm Alerts-www.readyatlantic.org



Welcome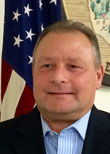 Mayor Louis DeStefano
The Borough of Folsom is a small rural community located in Atlantic County founded in the 1700's. The Borough is approximately eight (8) square miles and has a population of 1,885. We are thirty (30) miles west of Atlantic City and thirty-three (33) miles east of Philadelphia. The Borough is accessible by land via Atlantic City Expressway and Rt 322 just off both exits.
The Borough of Folsom is a community steeped in History and renowned for its sense of family and community. It's a great place to live and raise a family. New Jersey Monthly magazine ranked Folsom as its 19th best place to live in its 2008 rankings of the "Best Places to Live" in New Jersey, Folsom is a community with a proud past and promising future. Thank you for interest in our Borough.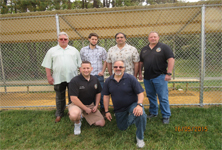 THE DUGOUTS HAVE ARRIVED
For years players had no relief from the hot sun and rain showers during baseball games played at the senior boy's baseball field located at one of Folsom's parks near the Folsom Elementary School.  Up until now, this baseball field was without dugouts.  
View Complete Story
Folsom is participating in a Multi-Jurisdictional Hazard Mitigation Plan. A HMP is a living document that communities use to reduce their vulnerability to hazards. To inform and engage the public and other local and regional stakeholders in the planning process, a hazard mitigation planning website has been developed and can be visited at: www.aclink.org/PDM/.
*Photo is courtesy of Folsom resident Bill Bodine.