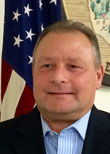 The Borough of Folsom is a community steeped in History and renowned for its sense of family and community. It's a great place to live and raise a family. New Jersey Monthly magazine ranked Folsom as one of the "Best Places to Live" in New Jersey, Folsom is a community with a proud past and promising future. Thank you for interest in our Borough.

Check out our Community Garden.
Borough Announcements
CASH GRANTS AVAILABLE FOR CUSTOMER ENERGY BILLS
Energy assistance is still available in southern New Jersey to help Atlantic City Electric customers pay for winter energy bills. Through the Low-Income Home Energy Assistance Program (LIHEAP), Atlantic City Electric customers can receive up to $1,000 in grant support toward their energy bill that they do not have to pay back. Customers must apply during LIHEAP's open period to ensure they can secure their grant while money is still available.

Atlantic City Electric customers can submit LIHEAP applications now to secure their grants. Customers can apply for LIHEAP through April 30, 2018 by visiting nj.gov/dca/divisions/dhcr/html or by contacting their local LIHEAP agency. For a list of LIHEAP agencies by county, visit state.nj.us/dca/agencydirectorylist.html.


VETERANS ASSISTANCE
9:30AM to 4:00PM first Wednesdays, veterans advocate Lou Green and volunteers provide free information to help veterans enroll in programs and services; Hamilton Mall-Mays Landing. 609-407-1332
HELP WITH YOUR HEATING BILL!!
Find out today if you're eligible for assistance with your heating bills.
More Information
PLEASE LICENSE YOUR PETS FOR 2018
BOROUGH HALL IS OPEN ON MONDAY EVENINGS UNTIL 7:00PM
SMOKE DETECTORS
Any residents needing smoke detectors, please contact Borough Hall at 561-3178.
GETTING OUTAGE AND WEATHER ALERTS WHEN YOU RELY ON HOME LIFE-SUPPORT EQUIPMENT
For customers who rely on electricity to power life-support equipment in their homes, our Emergency Medical Equipment Notification Program provides advance notice of scheduled outage and severe weather alerts. The best way to stay safe is by planning for emergencies in advance, so please review and share the brochure in the attachment below for information and tips to help you and your community prepare.
More Information
NOTARY SERVICES AVAILABLE TO FOLSOM RESIDENTS
For information please see Clerk.
HELP STOP ILLEGAL DUMPING
Please report illegal dumping
For more information
LOW INCOME ENERGY ASSISTANCE (LIHEAP) PROGRAM
This program helps low-income households with money to help pay their heating bill or some other necessity.
TO LEARN HOW TO APPLY FOR LIHEAP
Folsom is participating in a Multi-Jurisdictional Hazard Mitigation Plan. A HMP is a living document that communities use to reduce their vulnerability to hazards. To inform and engage the public and other local and regional stakeholders in the planning process, a hazard mitigation planning website has been developed and can be visited at: www.aclink.org/PDM/.
*Photo is courtesy of Folsom resident Bill Bodine.